Women's Fellowship
---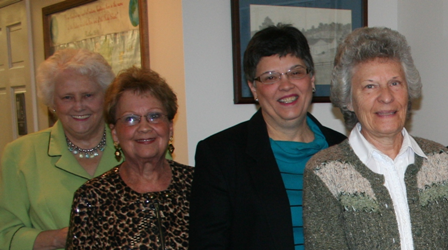 The women's fellowship meets once every month.  Together they work to serve the people of our congregation and our community.  The women's fellowship is responsible for several social and service events throughout the year.
Christian service is very important to the women's fellowship.  Frequently the women's fellowship puts together "sunshine boxes" full of necessities and goodies.  They take these boxes to people who are going through difficult times in an effort to show Christian love and provide encouragement.
In addition to service projects, the women's fellowship also organizes fellowship events such as the mother-daughter banquet and pastor appreciation night.
---